This morning (Sept. 7, 2018), the San Diego Zoo threw a festive birthday bash for giant panda Bai Yun—honoring the matriarch's remarkable life by looking back at some of her historic milestones and the many memorable moments she has provided animal care staff and Zoo guests. Her lush habitat was decorated with numerous painted papier-mâché orbs, present boxes and bags filled with apples and other fruits, scented burlap pillows and a diverse array of other treats. Just after 8:30 a.m., animal care staff, volunteers and guests watched as the now 27-year-old bear entered her habitat and opened each of her present boxes and goody bags, devouring all the treats inside, including every morsel of her panda bread cupcakes.
Bai Yun was the first giant panda to successfully give birth to surviving cubs in the United States, at a time when the species was on the brink of extinction. Due to her contribution to scientific understanding of the giant panda, researchers and keepers have learned a great deal about panda behavior, pregnancy, birth and maternal care.
"We celebrate not only [Bai Yun's] birthday, but also how far we have come in helping to raise awareness of the species, as well as what we can do to help them in the wild," said Kathy Hawk, senior keeper at the San Diego Zoo. "The collaboration between China and the United States has truly been a "team effort" to ensure that this beloved treasure from China will never become extinct."
In 2016, the International Union for Conservation of Nature (IUCN) reclassified the giant panda as Vulnerable, instead of Endangered—indicating in their report that current conservation efforts are working; however, panda breeding and habitat loss remain a problem, so more work still needs to be done to increase their numbers and provide giant pandas with suitable places to thrive. Currently, scientists count nearly 2,000 giant pandas living in their native habitats—and the majority of them are adults.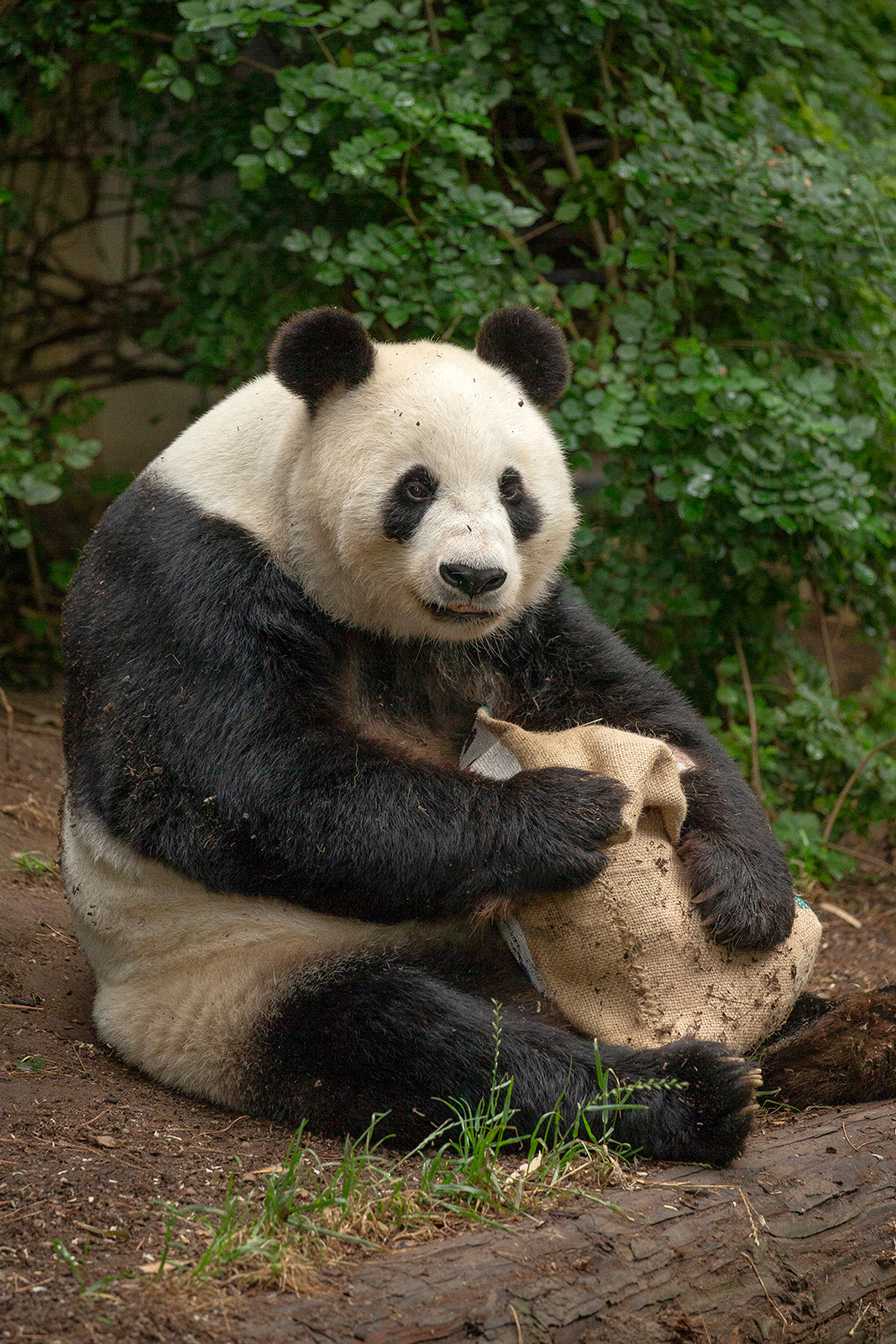 The San Diego Zoo's giant pandas are on a research loan from the People's Republic of China for conservation studies. As part of this long-term program, the Zoo, in conjunction with China Wildlife Conservation Association and the Chinese Conservation and Research Center for the Giant Panda (CCRCGP), continues to work on science-based panda conservation programs to help save the species. The Zoo also collaborates with the Chinese Academy of Sciences in studies of behavior, ecology, genetics and conservation of wild pandas.
To celebrate Bai Yun's birthday and help giant pandas worldwide, anyone can become a hero for wildlife and join San Diego Zoo Global in leading the fight against extinction. To find out how, visit the San Diego Zoo Global Wildlife Conservancy at endextinction.org.