July 29th was a big day at Panda Trek! In honor of Xiao Liwu's sixth birthday, we celebrated six ways that guests can be wildlife superheroes.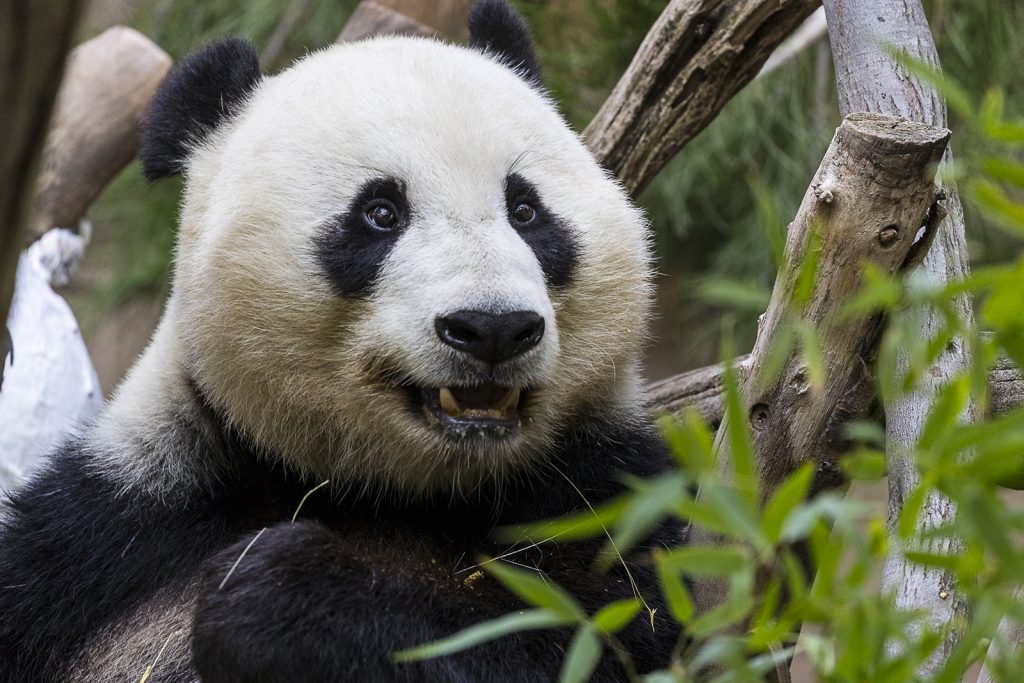 Our wonderful volunteers worked hard to create special enrichment items for the big day.  Their handiwork included papier mache globes with food inside—and Mr. Wu knew just what to do!
The volunteers also made stuffed burlap pillows, each bearing one of six  conservation ideas for guests to discover and hopefully, put into action.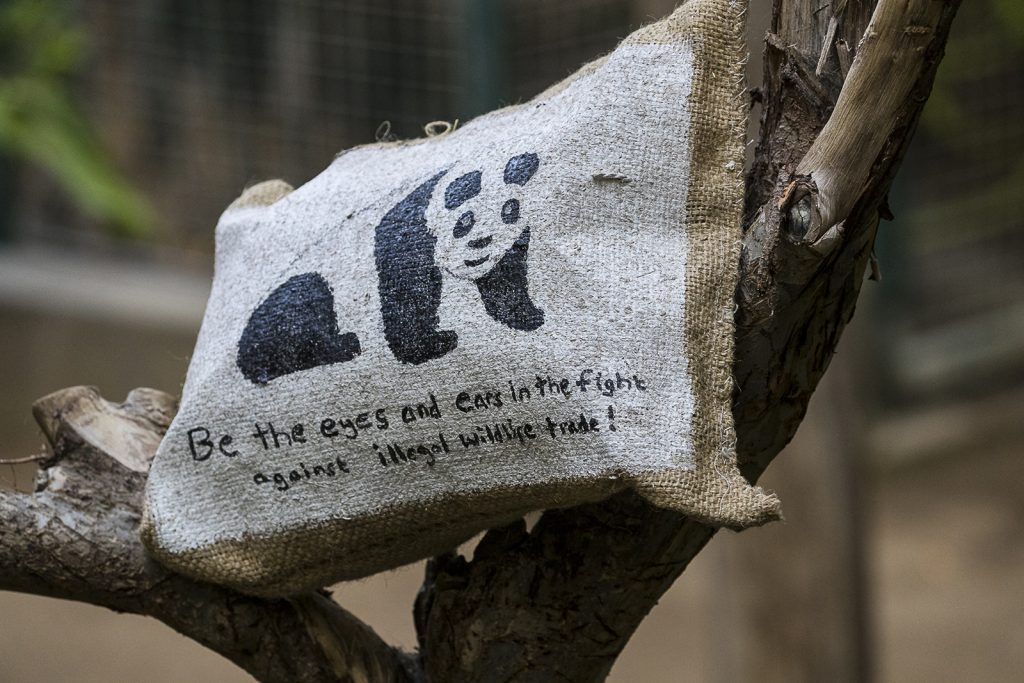 These messages included saving endangered plants and animals, conserving water, becoming a wildlife hero by supporting conservation projects, decreasing energy consumption, fighting habitat loss, and being the eyes and ears against illegal wildlife trade.
Xiao had a great time with the special enrichment, and also enjoyed bamboo bread cupcakes as well as his favorite items—decorated panda party bags with treats inside!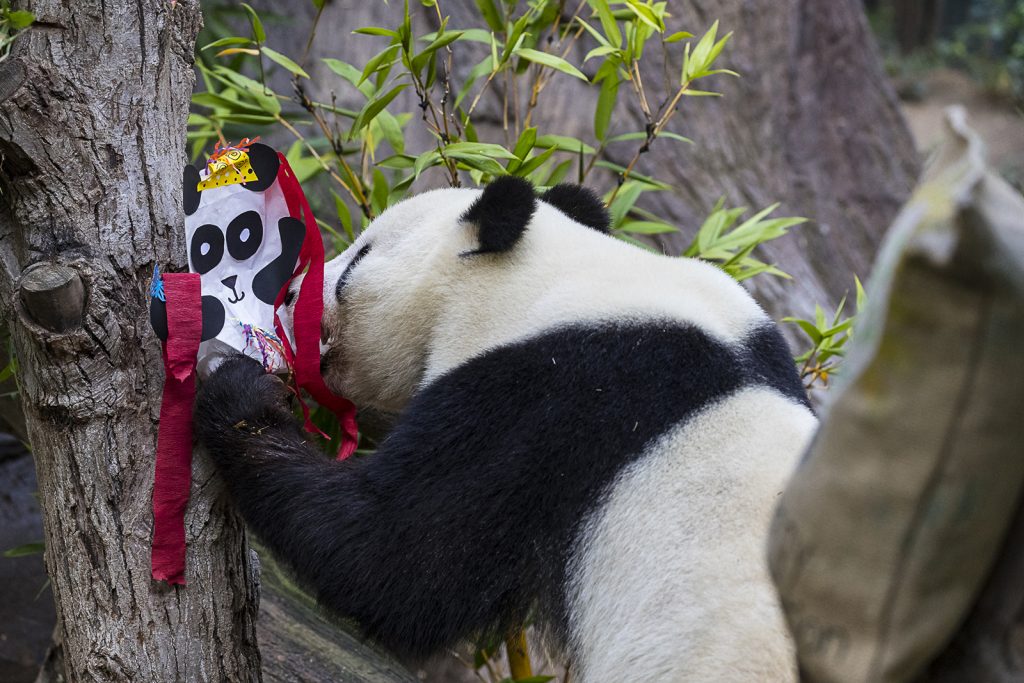 Now weighing 185 pounds, Mr. Wu" has truly become a "big boy". When he was a youngster, he was a whirlwind of action. He's still fascinating to watch, especially as he demonstrates the art of "power-eating" bamboo.  Stop by Panda Trek and see what he's up to—or watch from wherever you are in the world via Panda Cam.
Carrie Felice is a keeper at the San Diego Zoo.