This morning (July 29, 2016), giant panda Xiao Liwu's exhibit at the San Diego Zoo was filled with decorated gift boxes and treats, in celebration of his fourth birthday. Volunteers painted and embellished the gift boxes, and keepers filled them with various enrichment items—including wood wool, alfalfa and burlap sacks covered in cinnamon—and some boxes were just filled with more boxes. Keepers also created a ice cake, flavored with strawberry-kiwi and fruit punch drink mix, and pureed yams, carrots, apples and honey. His cake was topped with apples and four bamboo sticks that resembled candles.
Xiao Liwu (pronounced "sshyaoww lee woo"), also known as "Mr. Wu" to his keepers and fans, is the sixth panda born at the San Diego Zoo. He is the sixth cub born to mother Bai Yun and the fifth cub fathered by male Gao Gao. His party was witnessed by dozens of early morning guests at the San Diego Zoo, and it was also viewable to people worldwide via the Zoo's online Panda Cam, at zoo.sandiegozoo.org/cams/panda-cam.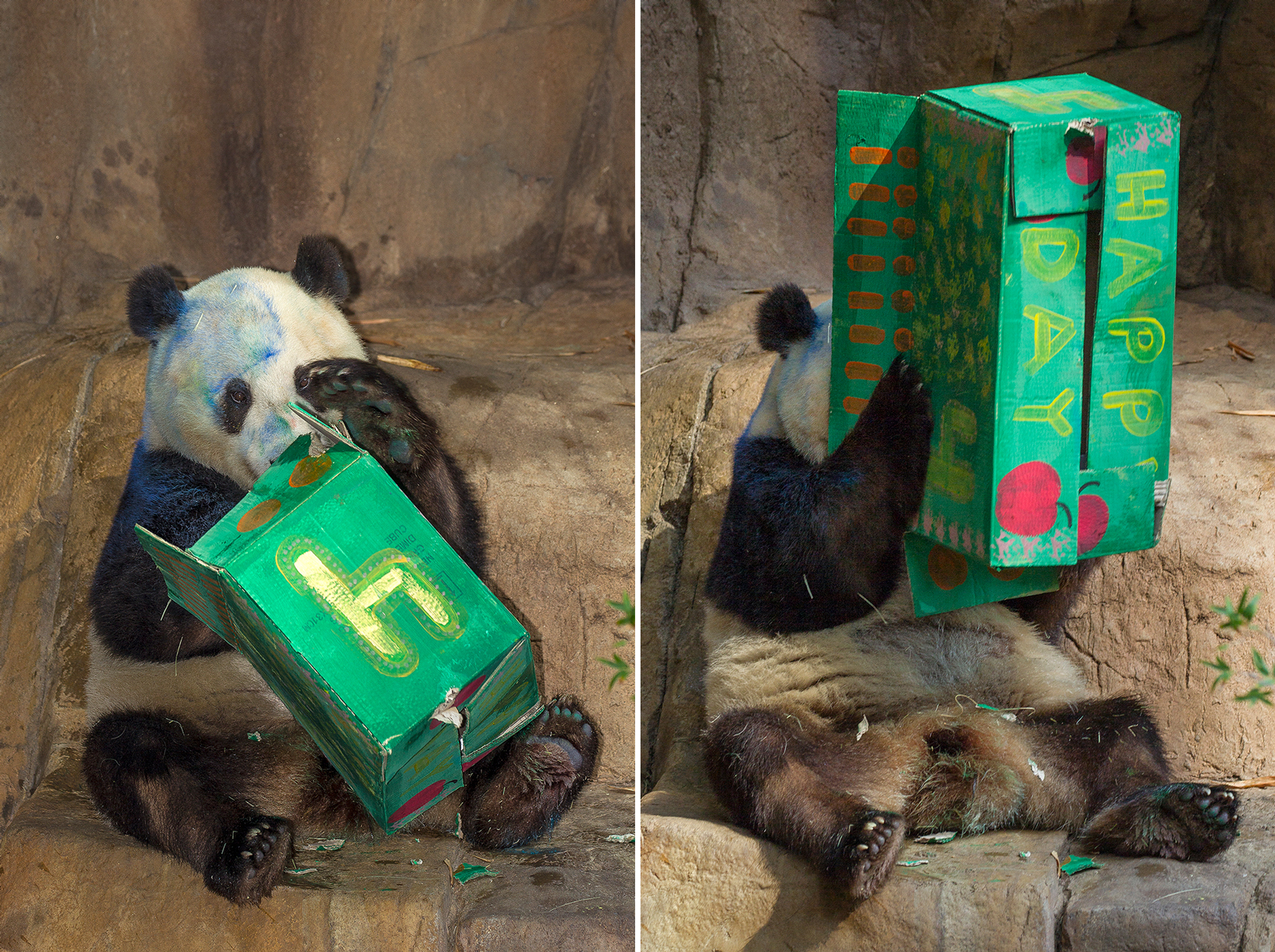 In the past year, Xiao Liwu has gained more weight and now weighs 160 pounds—the same as his father. The birthday gifts he received today are part of the enrichment that the bear gets on a regular basis to keep the animal active and stimulated, and to encourage natural behaviors like foraging.
The San Diego Zoo is home to three giant pandas, on loan from the People's Republic of China for conservation studies of this endangered species.